Web hosting services are useful in getting some space for your website or online platform on the internet. Many individuals are interested in availing of the hosting services by owning a complete VPS server.
If you are going to compare the VPS server with shared hosting plans, you can find lots of differences based on multiple factors such as performance.
When it comes to finalizing the decision, you have to focus on selecting an operating system as well. Mainly there are two types of operating systems available – Linux VPS server hosting and Windows VPS server hosting. Both types of operating systems are useful in their ways. Everyone does not have complete knowledge regarding such a thing and starts getting confused.
With the help of information given in the upcoming paragraphs, you can easily differentiate both and figure out the suitable one.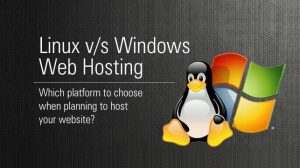 Key Difference Linux VPS server and Windows VPS server
Here, we will compare both Linux VPS server and Windows VPS server hosting based on multiple factors.
1. Performance
When it comes to serving online, then performance plays an important role. Everyone is looking for a platform that can help them by working quickly and fulfilling their requirements in no time. It is also dependent on the selection of the server or hosting type.
In case you are choosing the option of the Windows VPS server, then you have to reboot the server with every patch. Along with it, during the heavy traffic conditions or the availability of several tasks, the server may face downtime. Mainly these types of hosting plans are based on GUI (Graphical User Interface).
If you proceed with the Linux VPS server hosting, you don't have to focus on rebooting the server while facing heavy traffic. The server can easily change the configurations and other settings as per the requirements without restarting anything.
2. Control Panel
With the help of a control panel, the website owners are capable of making things better, such as – customizing the settings, adding features to the website, and much more. Both types of hosting plans are having different kinds of control panels. The Windows VPS server hosting plans are associated with the usage of Plesk. Plesk has several features by which you can easily control the website. While using Plesk, you are capable of running the Windows version of MySQL, Apache, PHP stack, and Linux. For security, it has options of Docker, Git, and some other extensions as well.
However, the Linux server hosting plans are available with the cPanel as the control panel. The cPanel is available with several features by which you can make lots of things easier and install multiple applications on the web servers such as – WordPress and Drupal. Using this particular control panel makes it easier for everyone to create a website without using any coding knowledge. All you have to do is install a website building application with a single click only.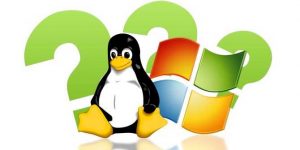 3. Server Accessibility
All users love to get complete control over the server by which they can easily achieve all objectives. VPS hosting plans are also known for providing better control. If you focus on the Linux VPS server hosting plans, you will get complete server access on both SSH (Secure Shell) and FTP (File Transfer Protocol). In case you are working with the Windows hosting plans, then you don't get full access. Generally, these plans allow only FTP access. Here, you do not have control over SSH.
Read More: Boost WordPress Website Performance in 20 Minutes
4. Usage
If we talk about the usage of a control panel or hosting servers, it depends on the users' skills and knowledge. People who don't have technical knowledge may find the Windows VPS easier to manage. It works on the basis of a Graphical User Interface. On the other hand, the users of Linux VPS server hosting need to use technical knowledge. Here, we can say, the option of Linux VPS hosting is not good for beginners.
5. Security
Cybercrimes are increasing with day-to-day activities. Here, everyone tries to make sure they have the best sources where they can get quality cybersecurity. Due to it, all individuals want to choose the best server hosting plan by which they can easily prevent cybersecurity breaches. In the case of security, you can find the Linux VPS server superior while dealing with malware and spyware. On the other hand, Windows VPS server hosting is also good. Here, users can hide sensitive files easily.
These are some key facts by which you can easily understand the difference between both Linux VPS servers and Windows VPS servers. For more details, you can get help from professionals.