In this article, we're going to talk about Boost WordPress Website in the next under 20 minutes. Starting a website for a better online reach is becoming a trend. Some people are trying to connect with the audience by having a business website representing the services. On the other hand, some are starting their own blogging network to share information and data with the audience. For all these things, the interested ones need to choose a perfect source to create a website. WordPress is one of the biggest sources for building an impressive website.
WordPress – An Overview
WordPress is one of the most popular content management systems (CMSs). It has a fully featured dashboard with a big plugin and theme library. In the library, you can get a big collection of creative, impressive, and eye-catching themes for all types of websites. You can pick the suitable one as per the requirements.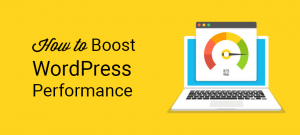 You can get both types of themes paid and free. The use of paid themes can be helpful in experiencing some advanced features for building the best website. In case you don't have a big budget, then you can go with the free ones. A free theme has different types of features with some limitations but it is perfect to create a good website.
Real-Time Stats:
All over the world, around 37.6% of websites are managed via WordPress.
WordPress is available in around 196 languages with translation features.
Around 71% of overall WordPress websites' content is written in English.
WordPress users are creating around 27 new posts every second.
WordPress has over 54000 plugins for free.
These are some real-time WordPress stats that can help you in understanding its dominance in the internet world when it comes to website designing and managing.
Tips To Boost WordPress Website
WordPress Website Hosting Plan
The selection of a good web hosting plan is essential for everyone. The performance of the website highly depends on the hosting plan you choose. In case you are looking for a cheap hosting plan with lower bandwidth and server space, then you may face several issues. You have to be careful while choosing a suitable hosting plan. Before that, you should have knowledge about different types of plans such as –
Shared WordPress Hosting
VPS WordPress Hosting
Managed WordPress Hosting
Mainly the selection of hosting type is based on the type of website and its usage or objective. In case you are interested in running a simple blogging website, then you can proceed with a shared hosting plan. If you are planning for an eCommerce website, then a fully managed VPS hosting plan is preferred.
Cache Settings
You have to keep your website's cache settings enabled. Sometimes, people don't have the proper technical knowledge, and as a result, they disable the cache plugin to lighten the dashboard. In reality, it is helpful in reducing the website's loading time by which you can leave a good impression on the visitors.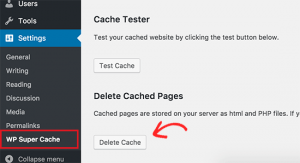 Mainly the caching system works by saving a basic format and appearance on the website in HTML codes on the internet server. These codes are going to be saved in the users' devices when they visit the first time. After that, whenever a visitor accesses your website it takes minimal time for loading. It saves lots of time for the audience and increases the website's loading speed.
Delete Unnecessary Plugins
When comes to the speed of a WordPress website, then it is affected by several factors such as – plugins. While creating a fully functional and featured website, you have to use different types of plugins. It is all about testing. After finalizing everything, you can realize all the installed and activated plugins are not in use properly.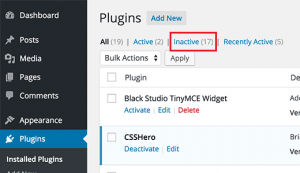 However, these activated and unnecessary plugins are increasing the size of the website only. Due to it, the website becomes heavier and servers start taking more time to load your website and present it in front of the users.
Compress Media Files
It is important to add high-quality media files on the website for providing a better user experience such as – images, animations, or videos. It also affects the website speed and some other related elements. Here, you have to compress the size of these types of media files. While compressing the size, you have to keep some basic things in mind.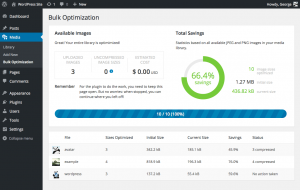 It should not affect the quality. Some people reduce the file size maximum possible. It starts affecting the appearance quality and creates a blurry effect. A blurry appearance creates a barrier while interacting with website visitors. You have to be smart while working on this particular factor.
Read More- Technical SEO: 11 Best Practices
Use CDN
CDN stands for a content delivery network. If you are interested in presenting your website in different parts of the world, then you should be focused on the use of a content delivery network. Mainly these networks are working by creating a copy of your website and sending it to the internet servers of different regions. Whenever an individual tries to access your website, then this copy is already available there.
Due to it, sever does not take lots of stress for loading all elements of the website. Consequently, the website appears on the screen and interacts with the users quickly. It reduces the overall website loading time.
Decrease Redirections
There are different types of redirections applied on the website. Some are necessary to keep the website secure like – HTTP to HTTPS. In some cases, the website owners are using redirections for multiple purposes such as – transferring traffic from a particular web page to another one. The availability of lots of redirections on the website can increase the chances of affecting website speed. You should decrease redirections by which the web pages start loading quickly.
Final Sayings
These are some major tips for increasing WordPress website speed. In case you are facing issues regarding WordPress website speed, then you should discuss it with the professionals. A professional can analyze your website deeply and figure out all possible errors. Based on such an error report, you can understand what to do for boosting website speed quickly. If you want to get the best hosting solutions, then CloudMinister is available at your service.