How to Update Database Administrator Credentials in the Plesk panel?
Plesk is an innovative and user-friendly control panel focused on Web security. It is a commercial Web hostility and server data center, automation software with a control panel developed for windows-based retail hosting service providers. In most cases, you must change credentials on the data first server to change Plesk's credentials.
Additionally, updating the credentials through Plesk does not change them on the database server. The exception is Plesk for windows, which allows you to change the database Administrator's password. Another exception is PostgreSQL, which receives the changes in the database administrator credentials you make in Plesk. This is what makes Plesk one of the top-notch managed server hosting Panels available for users.

Step 1 – Login to Plesk
Type in your username and password and then click login. To change the Plesk interface language, go to interface language before login in. In case of forgetting login details, you can recover them from your mail.
Step 2 – Click the server management
After logging in, the website page will open. You can see a panel on the left-hand side. In the panel, find the option server management and select it.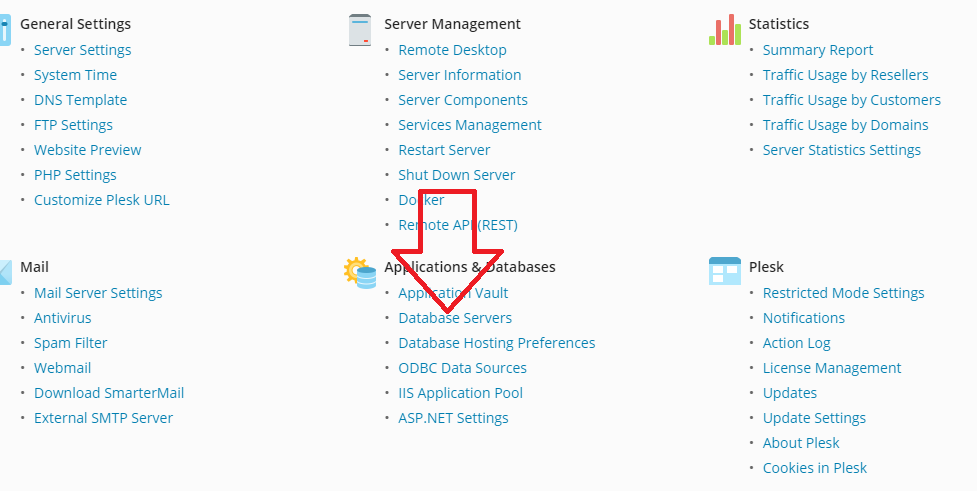 Step 3 – Select tools and settings
Once you click the server management, a drop-down box will open with various options. From there, select the first option, "Tools and settings."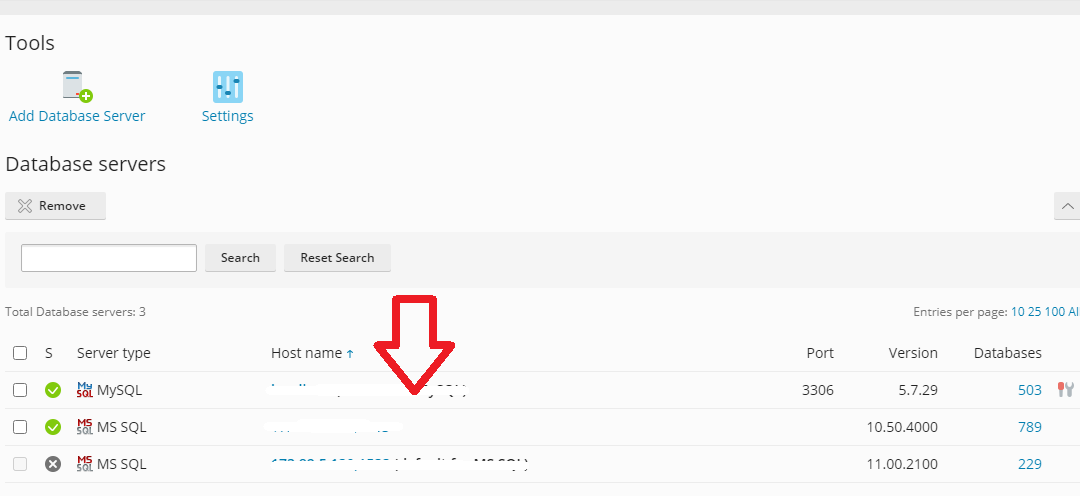 Step 4 – Select Database servers
Once you click the Tools and setting, you will redirect to a new page. On this page, find the option with "Applications & databases." There, you will find the "database servers" option. Select this option.

Step 5 – Hostname
After selecting the database servers, you will have appeared on a new page of Database servers. To update the database in administrator credentials, choose the Hostname of the database server.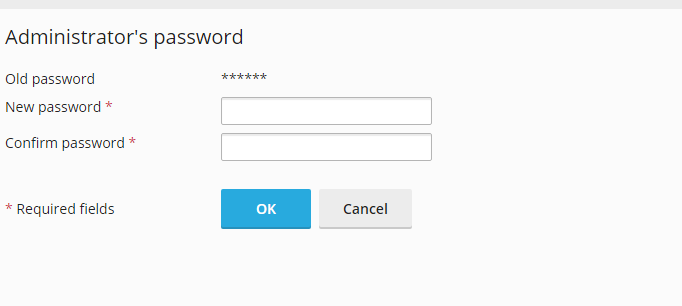 Read More: Setting Default Name Servers in Plesk Panel
Step 6 – Change Password
After that, you have to change the password. So click on the change password. Enter a new password for the administrator and then click ok.
You can update the credentials in the Plesk panel by following these steps.