How to Send Mass Mail in Plesk panel?
1) log in to the Plesk admin panel.
2) Click the icon Tools & settings.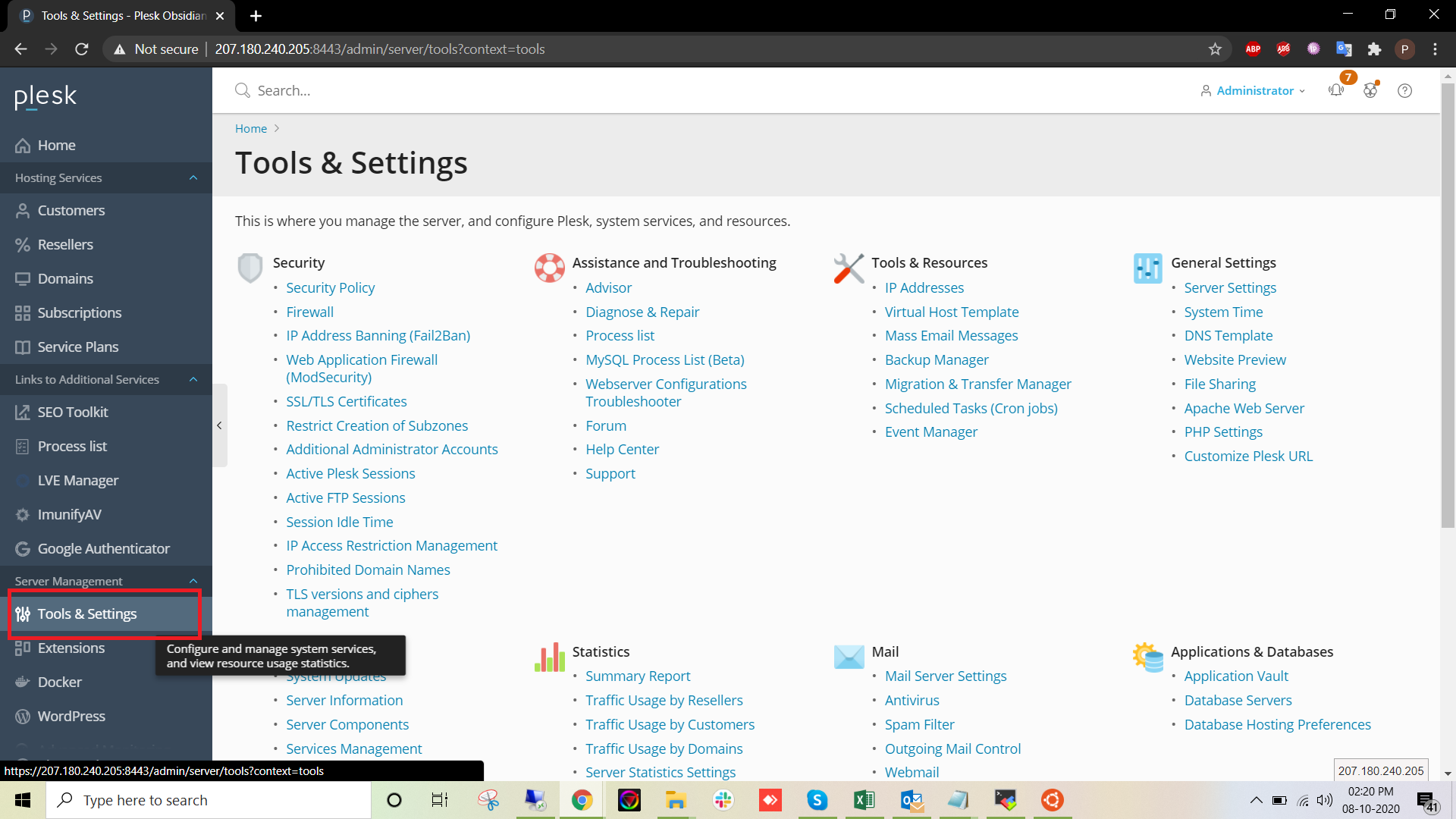 3) Click the icon Mass Email Messages from Tools & Resources.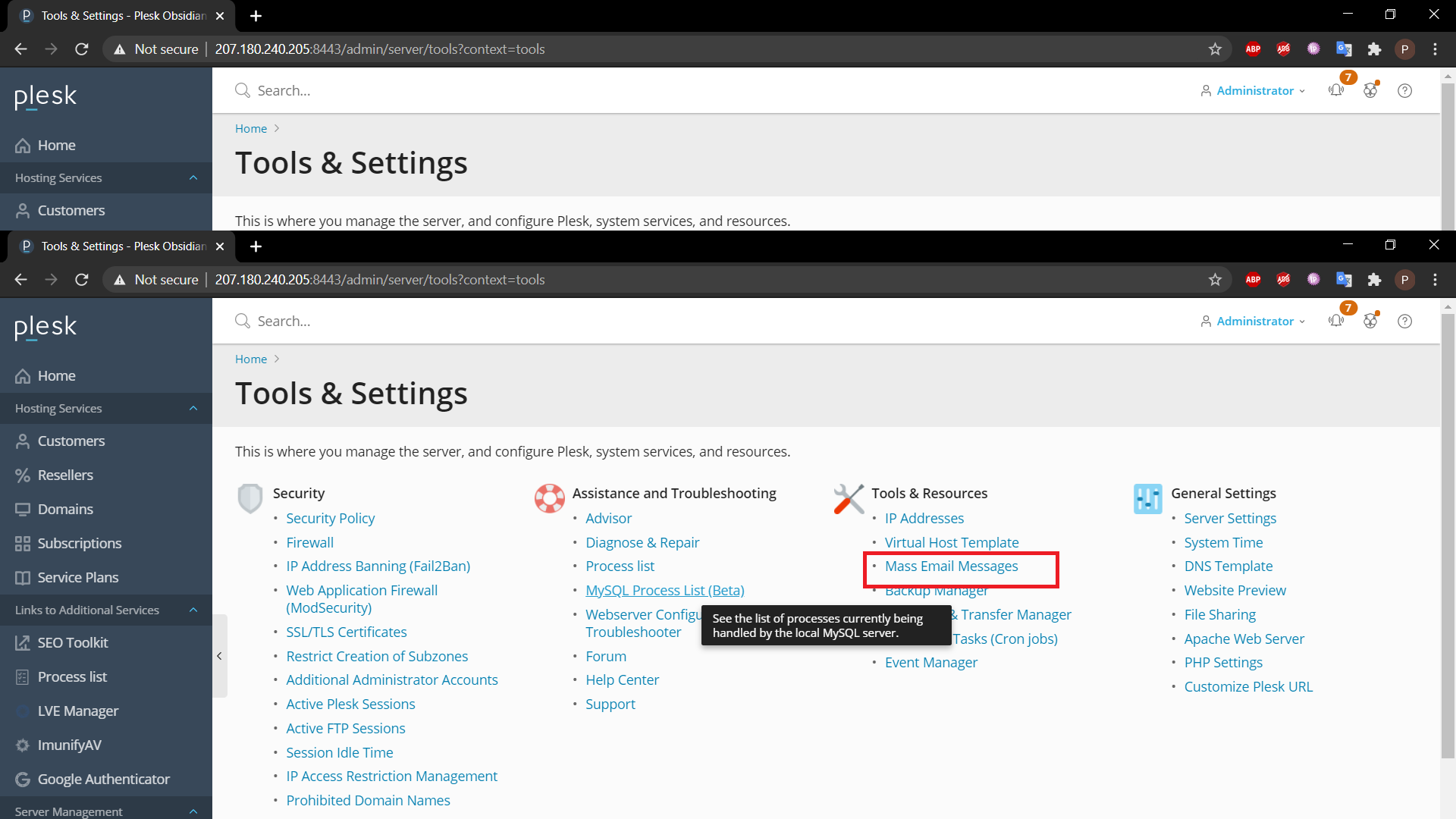 4) Click the icon Add Mass Email Template.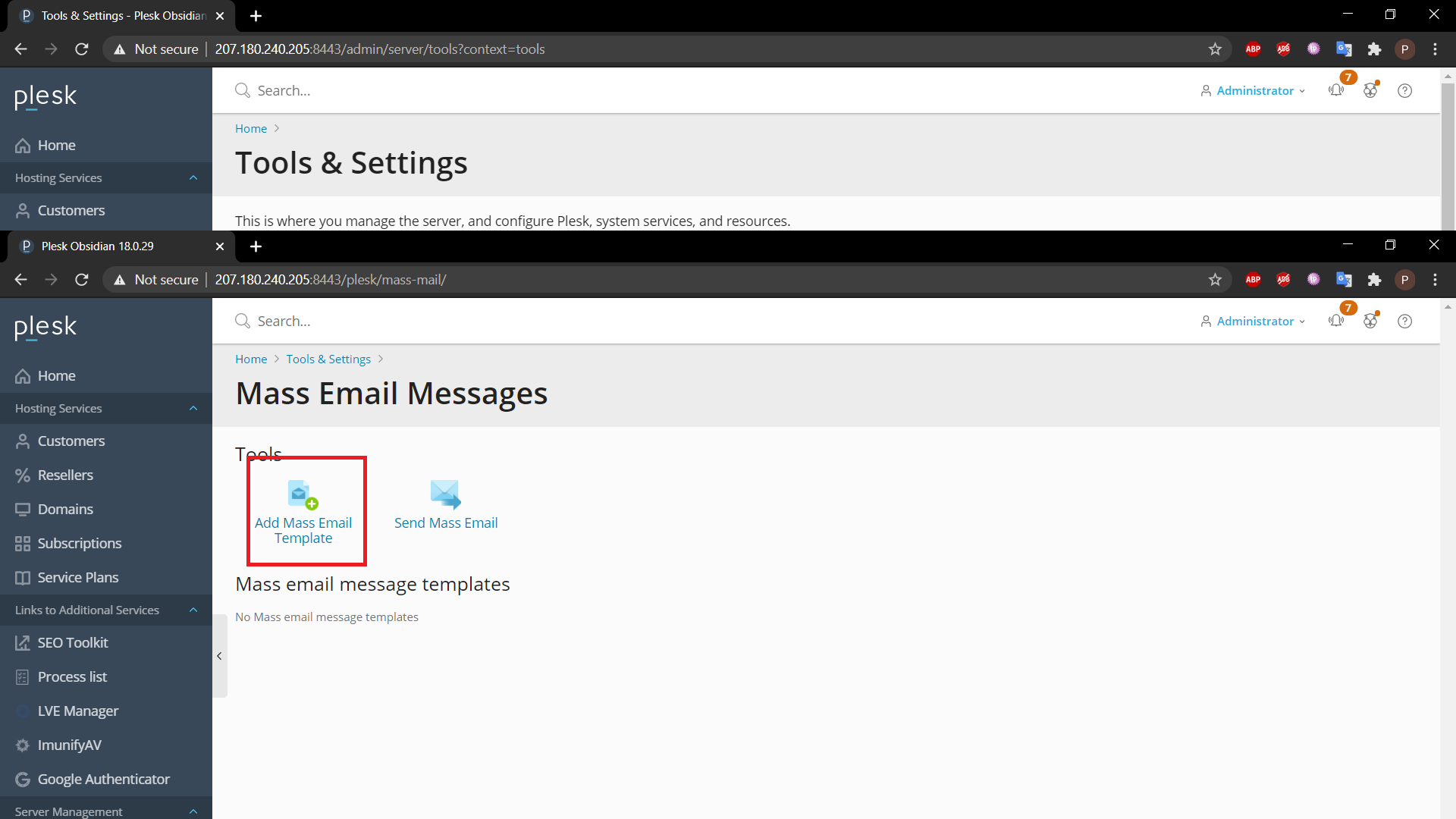 5) fill in all the details and click the OK button.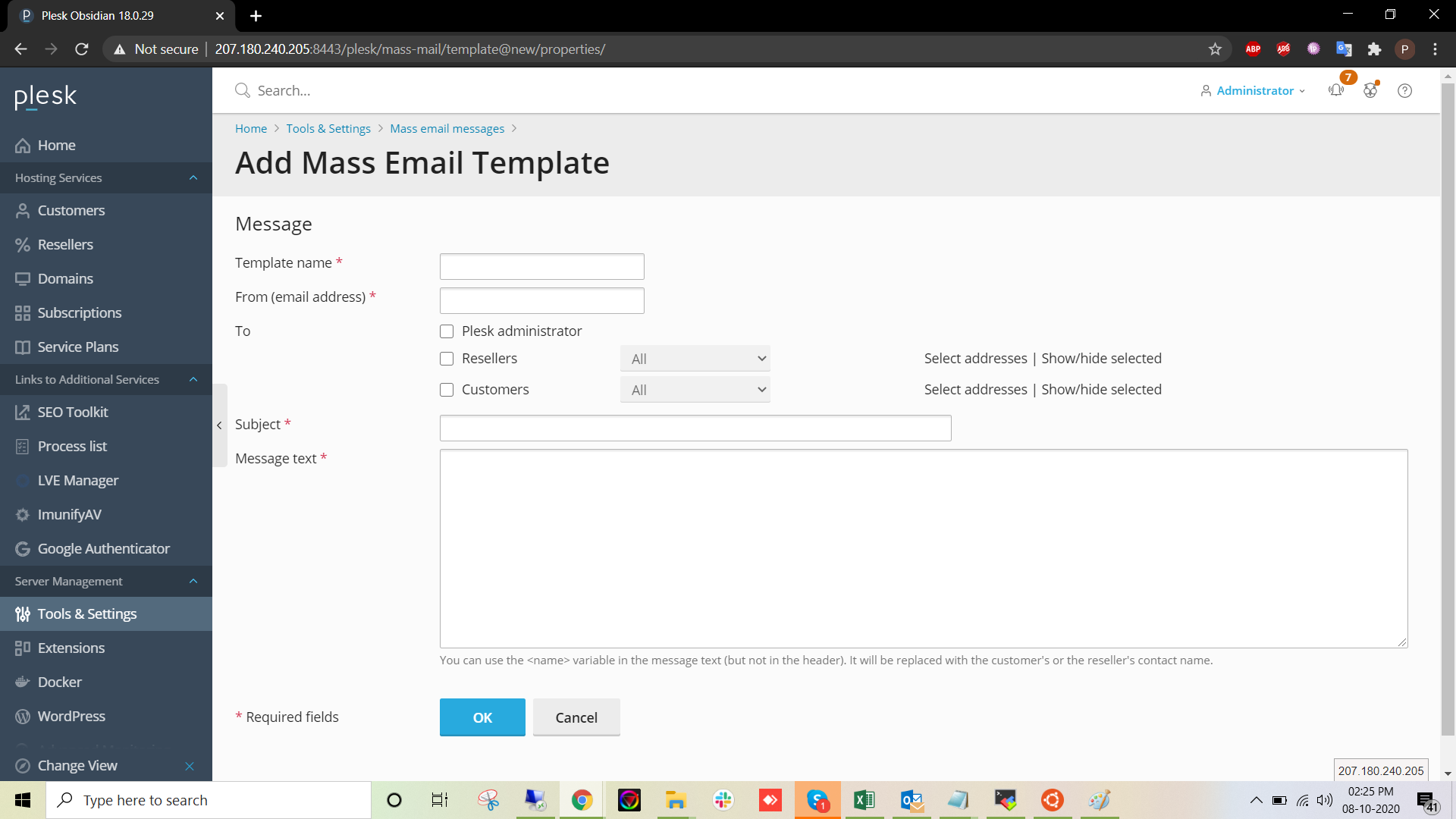 6) New mass email message template has been created.